Amber Stubbs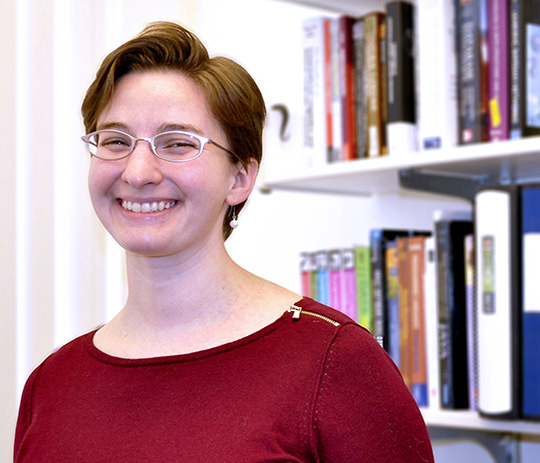 Amber Stubbs is an Assistant Professor in the Division of Mathematics and Computer Science at Simmons University in Boston, MA. Her research is primarily in Natural Language Processing, with a focus on medical texts.
Amber received her Ph.D. in Computer Science from Brandeis University. She also co-authored the book Natural Language Annotation for Machine Learning with James Pustejovsky.
Recently she co-organized the 2018 n2c2 Natural Language Processing shared task on clinical data. This shared task featured two tracks:
The workshop for this shared task was held in November 2018.
Amber is a member of the Simmons Language Laboratory (SLANG), which has a blog she sometimes contributes to.
---
News
June 19, 2019
Updating publications, teaching, etc.
August 6, 2015
New website! Still tweaking the design, but the content is updated.
June 2015
I had to take down the blog I hosted here because I couldn't keep up with the security updates, but I now have a new blog at Simmons: http://slis.simmons.edu/blogs/slang/. This blog has the posts that I'd originally put up here, so please check it out!